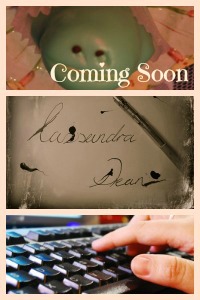 Romance Writers of America's
Second Anthology
From Romance Writers of America® comes a never-before-published collection of tales that showcases the breadth and complexity of the world's most popular genre of fiction.
This year's theme is a second chance at love – more details as they arrive.
'Scandalous'
The dissolute Earl of Edgington is the last man Miss Sofia Hargrove ever wanted to see again. Ten years ago, she fell foolishly in love and, worse, she thought he loved her in return. Recklessly, she indulged her passion in a moonlit garden….and was caught. Ruined, she ran to the Continent, and then was devastated again when he didn't follow. Now, at a London ball, he stands before her and begs for a chance to explain.
Edgington knows Sofia will never forgive him. For ten years, memories of her have haunted him, but his memories pale next to the bright, vibrant woman she's become. The chance to explain, to ask her forgiveness, burns inside him, alongside the dormant passion he's never forgotten and a long-held love that will no longer be denied.
Cassandra Dean, author of the bestselling Teach Me, entices readers once more with a tale of passion, love and second chances.

Regency Historical Romance
ISBN n/a

Amazon: AU | US | UK
iTunes | Google Play | B&N
~ Excerpt ~
…coming soon…